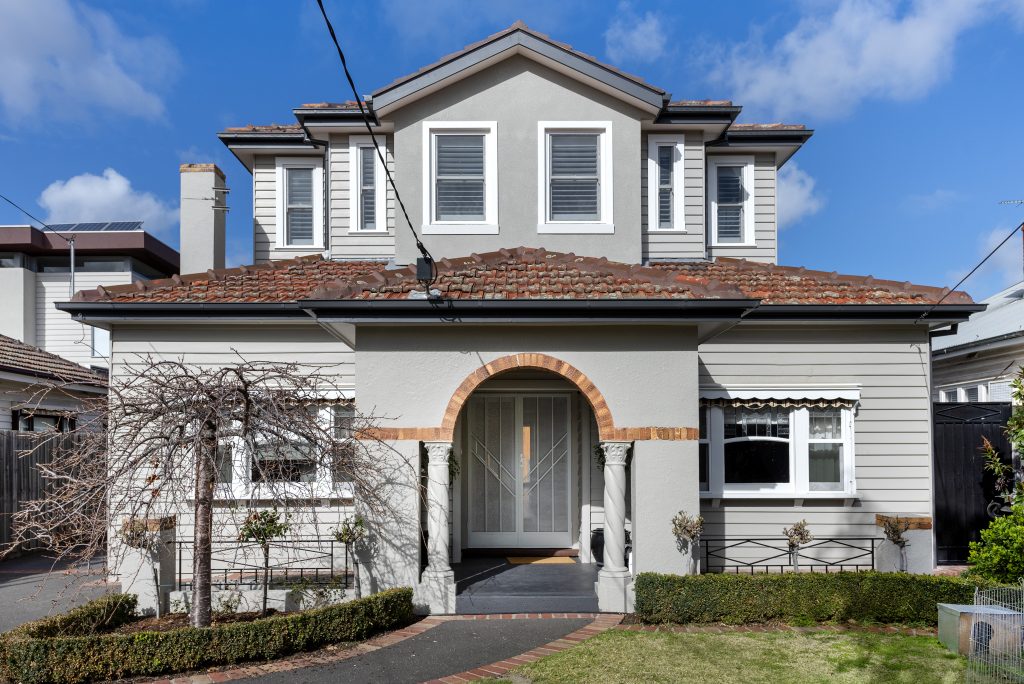 Double Storey Extension Builders
A double-storey extension can be a great move for your property. You can add value and amenities to your home, create extra living space and even extend your floor plan.
We can help you with all your extension needs. With our design team, you'll get all the features you want, ensuring that your home grows faster than your family and taking your home to the next level!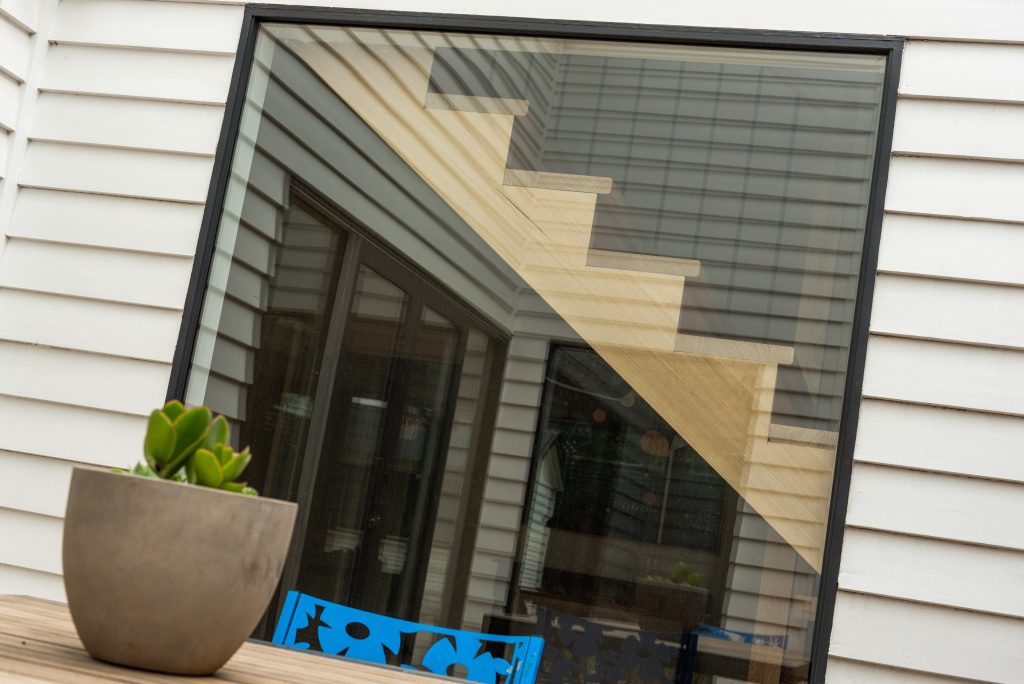 Most people are wary of the cost of adding a double-story to their house in Melbourne. It's common sense to be cost-conscious with any major extension, especially exterior renovations. To get the best value, talk to our experts about your renovation plans.

Like most home renovations, budgeting needs to start at the planning stage. We can give you a good idea of costs before you even start, and more importantly before you make any financial commitments. Take advantage of our budget estimates.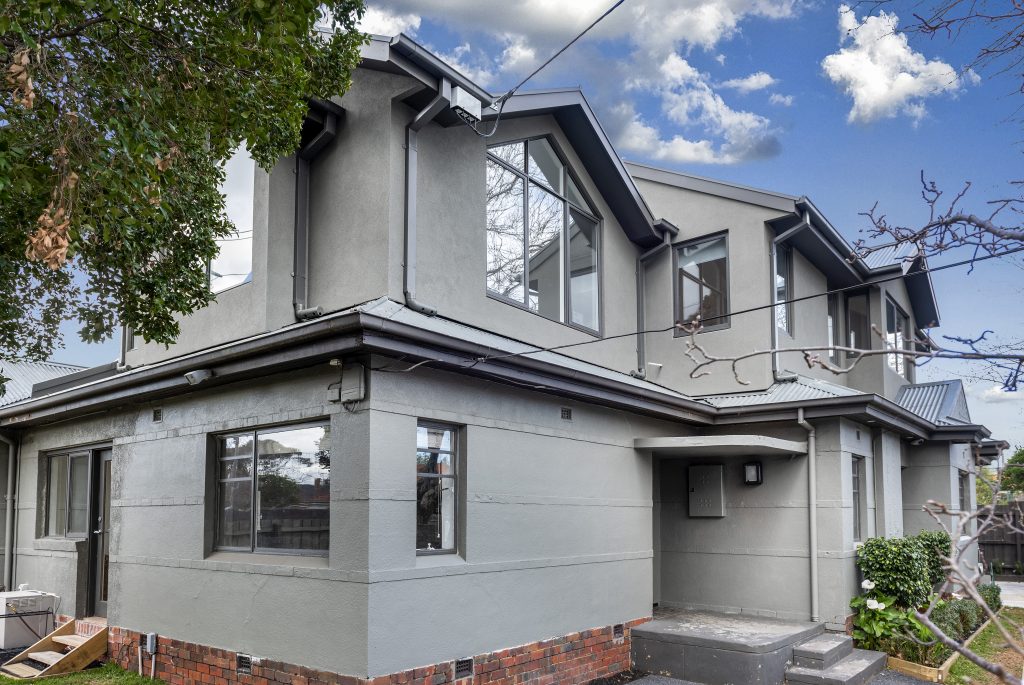 Beautiful, Functional Double Storey Extension Builders Melbourne
As one of our city's premier construction firms, we proudly provide homeowners with a variety of options. For all your extension requirements, Capital Building is here to turn your vision into a stunning reality.
Our highly skilled designers provide full plans to you beforehand, ensuring that your vision combines with our expertise for the best possible outcome. On finalisation your design will be one you can see yourself enjoying or selling on with a return on investment, then we can proceed.
In a few months' time, you will be so pleased with the results of your home's transformation and find that it has been truly reinvigorated by the Capital Building experts.
Building an extension or renovating is one of the biggest purchases in our lifetime. Therefore, it is essential that before going ahead with a project you can trust the building company that you choose.
Capital Building has an impressive list of credentials which means that should you choose it, you will be using a trusted, experienced, honest and safe building operator.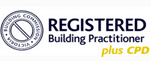 Registered Building Practitioner
Peter Harnischmacher and Travis Vinton, are 'Registered Building Practitioners' with the Victorian Building Authority.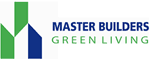 Victoria Building Authority
You can check Capital Building's registration credentials by contacting the Victorian Building Authority. (Tip: search for 'harnischmacher' or 'vinton' under the Practitioner Name field)

Public Liability Insurance
Capital Building has Public Liability Insurance up to $5 million. For information about Public Liability Insurance see: Public Liability Insurance

Contract Works Insurance
Capital Building has Contract Works Insurance. For information about Contract Works Insurance see: CoverForce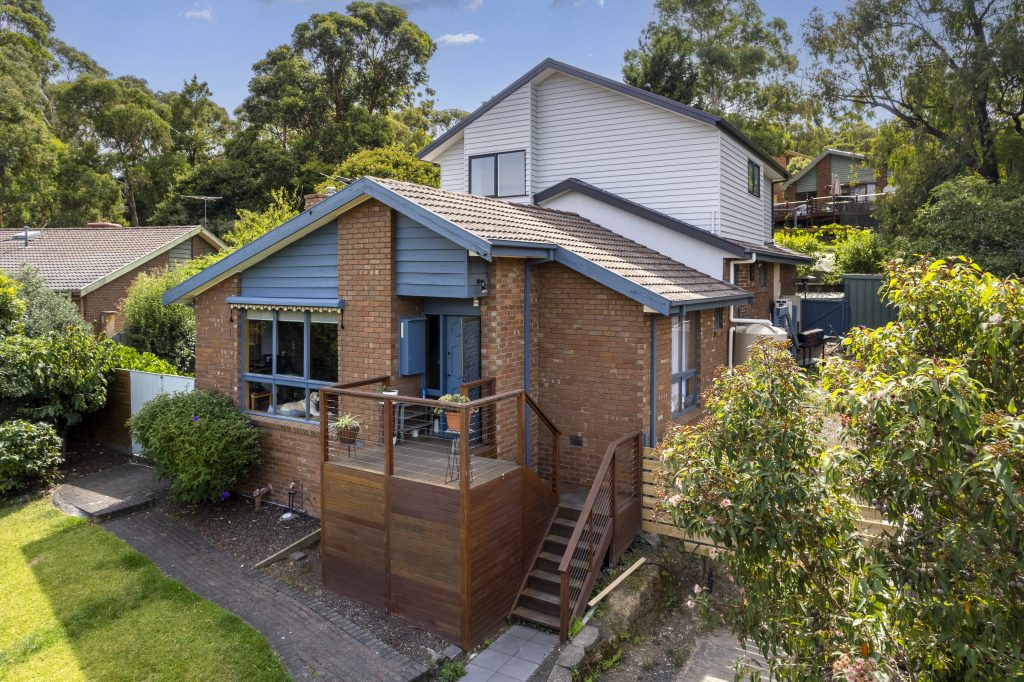 House Extensions Before and After
Capital strives to create the perfect harmony between style and function, and our skills and knowledge allow us to do so.
There are all sorts of reasons for extending: your family may be growing and you require extra space to all live comfortably at the property; you might want to maximise the property's space potential; or you might be looking to add more value to your property.
Regardless of your reasons, we can make it happen for you. What's more, we keep you informed every step of the way, ensuring that you are happy and relaxed regarding all aspects of your property's transformation. This is all part of striving to provide the best experience possible to our valued clients.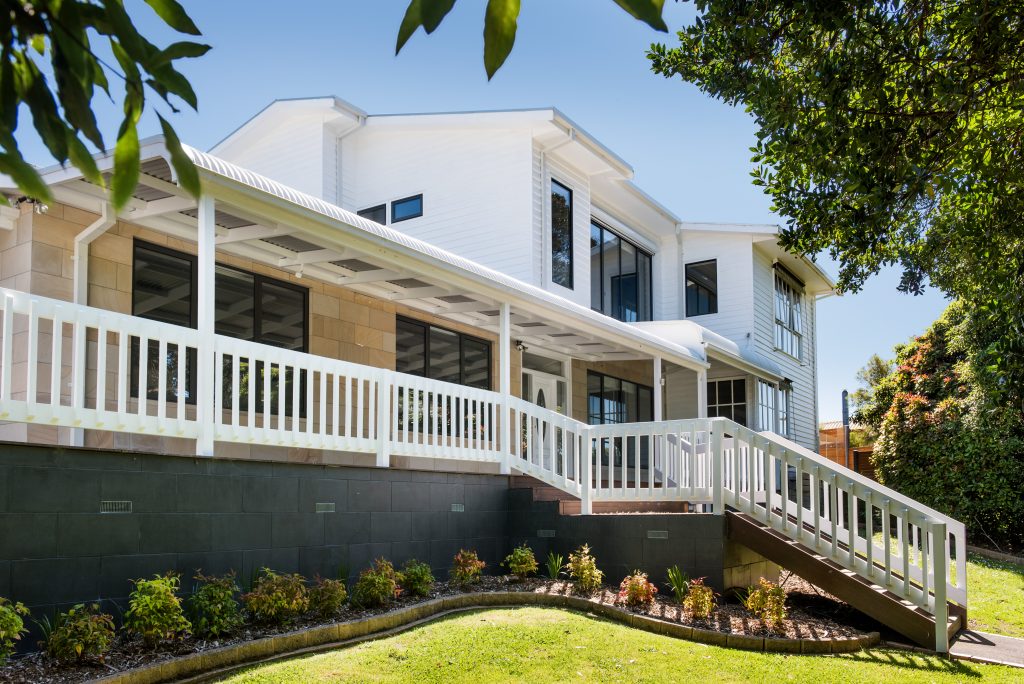 Building a Second Storey Extension
One of the most common dilemmas we come across when people are considering extending a home is whether to build out or up. Building out means extending the floor level space of your home; building up means adding a second floor.
Here we'll look at some great reasons why to build a second storey, with some essential information about the cost and what planning permits are required.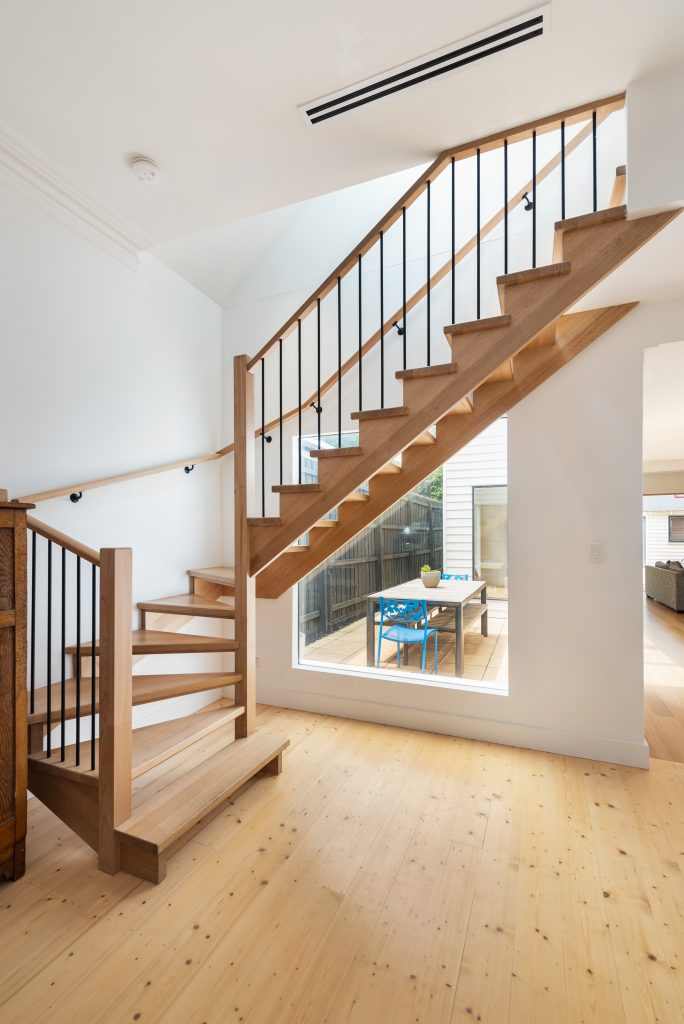 Reasons to Build a Second Storey
There are many good reasons to build a second storey on your existing home. One of the major advantages is that you do not compromise the space around your house – allowing you to keep, for example, your existing garden or backyard area. This is a really important consideration if you have a family, like to entertain outside or love your vegetable patch or shed.
Another great advantage is that you can significantly increase your floor space even if you are on a small block of land; particularly relevant the closer you are to the city. Other significant reasons why you may want to add a second floor include:
Building up adds dimension to your house, giving it a more imposing architectural presence.
An upper level will provide natural insulation for your lower level, which means keeping the heat out during summer and preventing heat escaping during winter (in Melbourne).
You'll avoid potential site costs such as installing a new slab or footings, which are required when extending outwards.
You can enhance your view depending on where you are. For example, the second floor can introduce a view of the city, bay or the leafy surrounding areas.
You can add significant value to your property, especially if you are a single level property in an area that has many double storey properties.
Most double storey extensions provide additional bedrooms and a bathroom(s) so that all sleeping is contained upstairs. Just be aware that for a second floor to be a real advantage, it's essential that you build more than just one room. By only adding one room, you won't gain any spatial advantage as you will lose space on the ground level from the stairs – meaning you will have no extra floor space overall.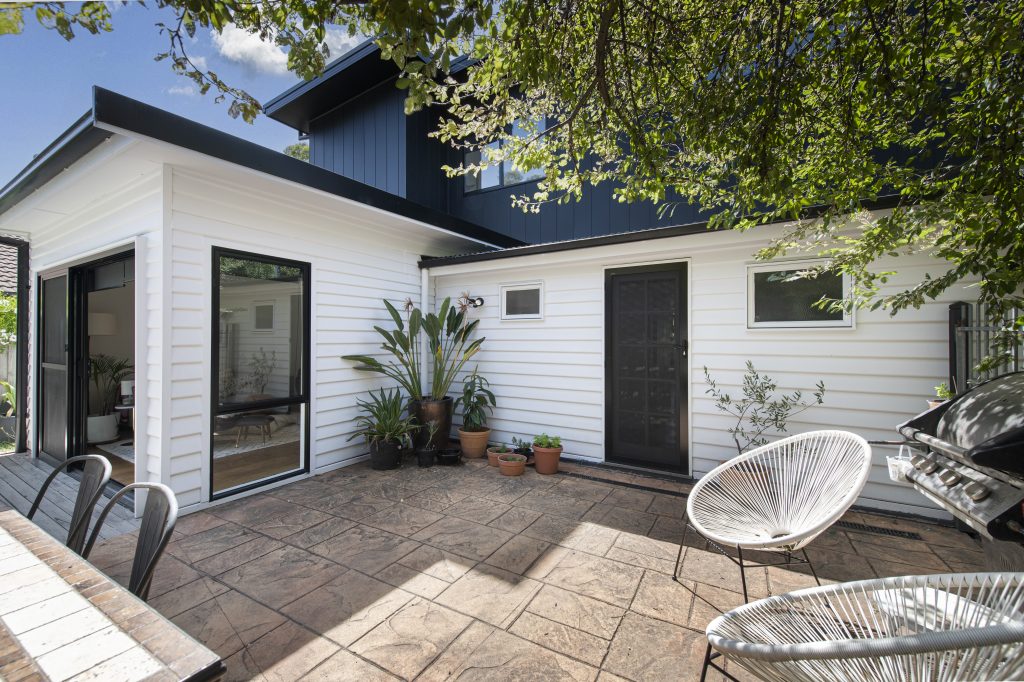 Popular perception suggests that adding a second floor costs significantly more than extending a home outwards. In our experience, this is not the case and it very much depends on what is required and the condition of your building site.
For example, extending a home outward can mean a hefty cost in excavation and disposal and the installation of foundations. An experienced extension builder will charge you about the same per square metre price for an upper as they would for a ground floor shell. However, there is an extra cost for the stairs.
In terms of the cost of cooling or heating an upper storey, there is little difference to that of a ground floor extension. Insulating an upper storey is about the same as insulating a single storey. A second floor does add an extra layer of insulation, resulting in the ground floor being cooler during the summer months whilst also providing opportunities for cooling through *chimney stack ventilation effect if designed correctly. Generally speaking, heating is only required on the ground floor and air-conditioning on the upper level and maybe in the main living area at ground level. Hot air rises, cold air falls.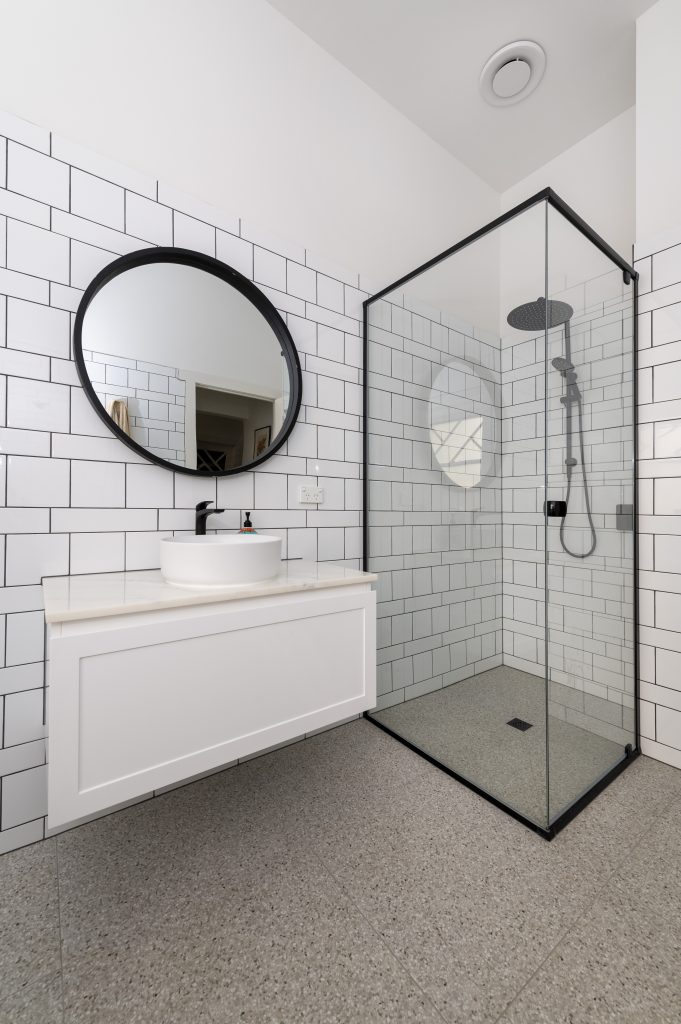 When deciding whether to add a second level, the first consideration is whether the existing structure is strong enough to hold another storey. A good building practitioner will be able to advise you from the outset. In our experience, we find that in most situations second-storey extensions are possible.
One of the challenges in designing a second storey is where locate the stair access. Most people do not realise how much space a staircase can require – for example the best part of a small room (approx. 4m2) downstairs to accommodate it. Therefore, some minor redesign of your ground level is always required, for upper storey extensions.
It's also really important from an aesthetical, functional and value perspective that the second storey blends in with your original property, giving it the appearance that it was built at the same time. This is where hiring a designer-builder is a major advantage.
Before having your plans drawn up, it is essential to check the rules and regulations of your local council. There are specific rules covering areas such as not blocking out neighbours' sunlight and regulations to prevent your extension 'overlooking' neighbouring properties.
Also, the existing structure needs to be considered and taken best advantage of; to attain an aesthetic, efficient result.
In most cases, a second storey can be built whilst you still occupy part of your home. However, builders will need access to your home throughout the construction process. In some cases, you may need to move out of your house, especially if your existing bathrooms, kitchens and laundry are affected.
Mohammad A. ★★★★★ Fantastic, superb, and excellent. These are a few words to explain how Capital Building completed our extension in just under seven months' time. We engaged Capital Building to our much-loved home and were nervous with such a major change happening while we are living in the property. But Travis and his team came out professionally and with a 'Can do' attitude to complete and deliver the best that we had expected from Capital. Travis and his team are customer specialised, skilled, and experienced which are highly important to handover a house that we all love. Travis took good care of our requirements and at times visited our site to ensure everything was on track based on our needs. Thanks Travis, we appreciate your assistance throughout. We also like to thank Dean, Tiffanie, Janine, Jay, Tom and the rest of the Capital team members and would definitely recommend Capital who are honest, dedicated and deliver the best to the building industry based on their promises. All the best Capital and keep up the good work!- Mohammad & SanjiResponse from the ownerThank you very much for your kind words, Mohammad, it was a pleasure to work with you and make your dream a reality. Cheers, CBC Team. Garry M. ★★★★★ We highly recommend Capital Building Contractors, without any hesitationWe signed a contract in March 2022 for a 71sqm second story extension which was finished and handed over in November.And it looks fabulous.Not only were Capital the easiest to deal with through the quote stage, but they gave us the best price.Capital honoured the spirit of the fixed price agreement, doing numerous extra things that were not part of the contracted spec but required to deliver our vision.The tradies on site were skilled, polite and worked with consideration that we were living in this construction site.Our take: they are a competitively priced, customer focussed, expert, high quality and dependable house extension builder that is a delight to do business with.Garry and Jennifer McCarten, DoncasterResponse from the ownerThank you for your wonderful feedback, Garry and Jennifer. It was our pleasure to deliver your project and are so happy we could realise your dream. Cheers, CBC Team. Janice W. ★★★★★ Highly recommend Capital Building Contractors.We have just moved back into our newly renovated home (7 months build) and are extremely happy with the results.We commend Travis, Tom, Dean and team for delivering our house to budget and timeframes given the challenges experienced by the building industry with COVID-19 restrictions and supply chain issues. This company is well run, competitively priced, has excellent customer service and MOST IMPORTANTLY care about doing a good quality job. The team are experienced, hard working and have been a pleasure to deal with - from the designer (Dean), builders (Travis, Tom and team) to the support staff (Tiffanie, Janine and team).During the initial consultation/design, Dean worked patently with us in the middle of COVID lockdowns across many iterations of the design, providing valuable guidance on design decisions and budgetary impacts. Dean successfully translated our vision and even visited towards the end providing suggestions when I asked about lighting, furnishing and paint colouring !!During construction we had regular communication with fortnightly on site meetings discussing status, activities over the next few weeks and any issues requiring decisions.Travis, Tom and team are true professionals and focused on doing a quality job correctly. No shortcuts were taken - eg. when old floorboards were ripped up they rectified the flooring support which was not to current standards. Challenges such as fitting the large internal glass door and floating fireplace ledge were resolved with "out of the box" thinking and ongoing consultation with us. On completion, the surroundings of the house were also made good, with the side gate rebuilt and top soil added to the backyard - this was over and above our expectations.Capital Building Contractors were recommended to us through word and month. We are extremely grateful that we went with this company and would absolutely recommend them.Thank you Travis and team! .Response from the ownerThank you so much for your wonderful words, Janice. It was such a pleasure to work with you and achieve such a great outcome together. All the best.