Capital Building Melbourne
We turn old houses into new homes.  
Home Renovations Melbourne
Capital Building has had a reputation for nearly 20 years for designing stunning and functional homes renovations and extensions. Homes combining beauty with everyday practicality. Our designs aim to achieve the best balance between generous spaces, a considered budget and unrivalled comfort and light. 
Building an extension or renovating is one of the biggest purchases in our lifetime.
It is essential before going ahead with a project you can trust the building company you choose. Capital Building has an impressive list of credentials which means that should you choose us, you will be using a trusted, experienced, honest and safe building operator.

Energy Efficient Home Design

Custom Building Specialist


Free Consultation with Design & Budget Advice
Why Work With Capital Building?
Our projects are delivered on time and budget

Honest and transparent

We care about quality

We build to fit your preferences

No hidden fees

Dedicated project manager

Collaboration – we work with you

Experienced building team

We pride ourselves on client satisfaction (check out our reviews)

Free consultation with design and budget advice
We Turn Old Houses Into New Homes
House Designs
Home Designs vary from suburb to suburb and are adapted according to your lifestyle. Capital Building Contractors will listen to your requirements and will optimise your land's potential.
Home Extensions
Do you want to achieve open-plan, or maximise living space? Single Storey Extensions, Double Storey Extensions, Renovations – Capital Building Contractors do it all.

Home Renovations
Let's face it, sometimes a knockdown & rebuild is not feasible. An Extension and Renovation may be all that's required to completely transform your house. Let us help you get started.
Double Storey Extensions
Do you need to go up? Add another level to your home, or convert the attic? We'll match the build to the style you want to achieve.

Energy Efficient Homes
Thinking of building? Start with the idea, so you have a clear vision of what you would like to achieve by the build. We will help you with the design and budget.

Bayside Extensions & Renovations
Melbourne's bayside is the place to be and property prices in the area have been quite buoyant as a result, further enhanced by its closeness to the city and the sizeable backyards.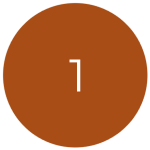 Contact Us With Your Brief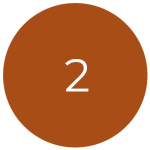 CONCEPT DESIGN AND BUDGET
If you have your own plans, skip to step 3.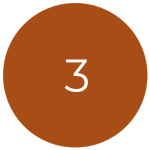 Professional Drawn Concept and Fixed Price Quote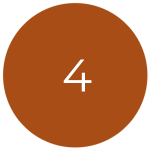 We Can Manage Town Planning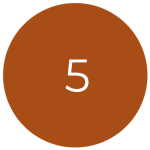 Arrange For Preparatory Works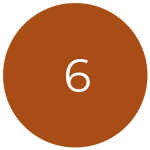 Sign The Contract And Start Works
Frequently Asked Questions
Mohammad A. ★★★★★ Fantastic, superb, and excellent. These are a few words to explain how Capital Building completed our extension in just under seven months' time. We engaged Capital Building to our much-loved home and were nervous with such a major change happening while we are living in the property. But Travis and his team came out professionally and with a 'Can do' attitude to complete and deliver the best that we had expected from Capital. Travis and his team are customer specialised, skilled, and experienced which are highly important to handover a house that we all love. Travis took good care of our requirements and at times visited our site to ensure everything was on track based on our needs. Thanks Travis, we appreciate your assistance throughout. We also like to thank Dean, Tiffanie, Janine, Jay, Tom and the rest of the Capital team members and would definitely recommend Capital who are honest, dedicated and deliver the best to the building industry based on their promises. All the best Capital and keep up the good work!- Mohammad & SanjiResponse from the ownerThank you very much for your kind words, Mohammad, it was a pleasure to work with you and make your dream a reality. Cheers, CBC Team. Garry M. ★★★★★ We highly recommend Capital Building Contractors, without any hesitationWe signed a contract in March 2022 for a 71sqm second story extension which was finished and handed over in November.And it looks fabulous.Not only were Capital the easiest to deal with through the quote stage, but they gave us the best price.Capital honoured the spirit of the fixed price agreement, doing numerous extra things that were not part of the contracted spec but required to deliver our vision.The tradies on site were skilled, polite and worked with consideration that we were living in this construction site.Our take: they are a competitively priced, customer focussed, expert, high quality and dependable house extension builder that is a delight to do business with.Garry and Jennifer McCarten, DoncasterResponse from the ownerThank you for your wonderful feedback, Garry and Jennifer. It was our pleasure to deliver your project and are so happy we could realise your dream. Cheers, CBC Team. Janice W. ★★★★★ Highly recommend Capital Building Contractors.We have just moved back into our newly renovated home (7 months build) and are extremely happy with the results.We commend Travis, Tom, Dean and team for delivering our house to budget and timeframes given the challenges experienced by the building industry with COVID-19 restrictions and supply chain issues. This company is well run, competitively priced, has excellent customer service and MOST IMPORTANTLY care about doing a good quality job. The team are experienced, hard working and have been a pleasure to deal with - from the designer (Dean), builders (Travis, Tom and team) to the support staff (Tiffanie, Janine and team).During the initial consultation/design, Dean worked patently with us in the middle of COVID lockdowns across many iterations of the design, providing valuable guidance on design decisions and budgetary impacts. Dean successfully translated our vision and even visited towards the end providing suggestions when I asked about lighting, furnishing and paint colouring !!During construction we had regular communication with fortnightly on site meetings discussing status, activities over the next few weeks and any issues requiring decisions.Travis, Tom and team are true professionals and focused on doing a quality job correctly. No shortcuts were taken - eg. when old floorboards were ripped up they rectified the flooring support which was not to current standards. Challenges such as fitting the large internal glass door and floating fireplace ledge were resolved with "out of the box" thinking and ongoing consultation with us. On completion, the surroundings of the house were also made good, with the side gate rebuilt and top soil added to the backyard - this was over and above our expectations.Capital Building Contractors were recommended to us through word and month. We are extremely grateful that we went with this company and would absolutely recommend them.Thank you Travis and team! .Response from the ownerThank you so much for your wonderful words, Janice. It was such a pleasure to work with you and achieve such a great outcome together. All the best.