Capital Building Contractors Designs Homes from your Imagination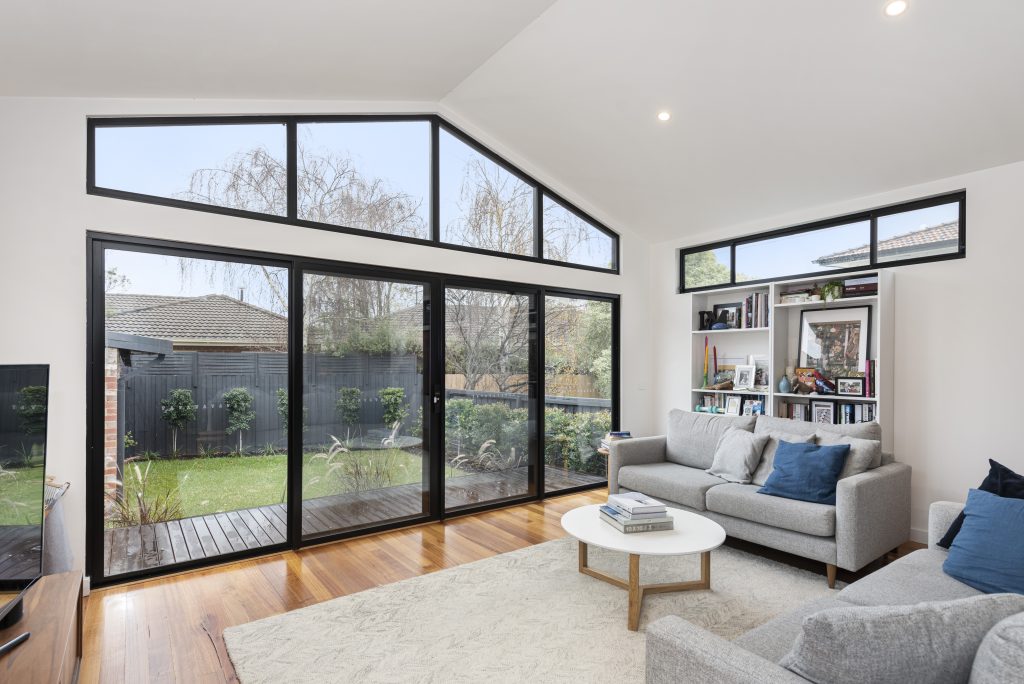 Quality energy-efficient homes in Melbourne
Capital Building has built its reputation on providing quality homes across Melbourne, and we pride ourselves on our ability to design to individual client requirements.
The world is changing, and we understand the growing need for sustainability, which is why we offer no-cost and low cost, energy-efficient design solutions for our clients who want to build new houses or renovate existing properties in Melbourne and the surrounding suburbs.
We are a team of dedicated, passionate and innovative energy-efficient home builders with the knowledge and expertise to help you realise your dream home with all of the latest sustainable innovations.
Our experienced team will work closely with you to design your new house from scratch or adapt an existing floor plan for your needs. Plus, we can refine any plans you may already have had drawn up, to meet your sustainability requirements.
Whether it's a modest renovation or a complete rebuild, our new home designers can deliver energy-efficient homes that meet all modern living standards while retaining the character of an older property.
Trust the accredited green builders for energy-efficient housing in Melbourne
The government has set new standards for sustainable building, and new technologies and innovations are being rolled out every day. That is why it is essential to enlist the services of sustainability experts for energy-efficient homes in Melbourne.
Capital Building is an accredited Green Living Master Builder, so you can be sure they can help you create a plan for your project that will save money and energy while also improving the value of your home. Capital Building are also a member of Passive House Association, a voluntary standard for energy efficiency in building and facilitating low energy buildings that require low energy inputs to run.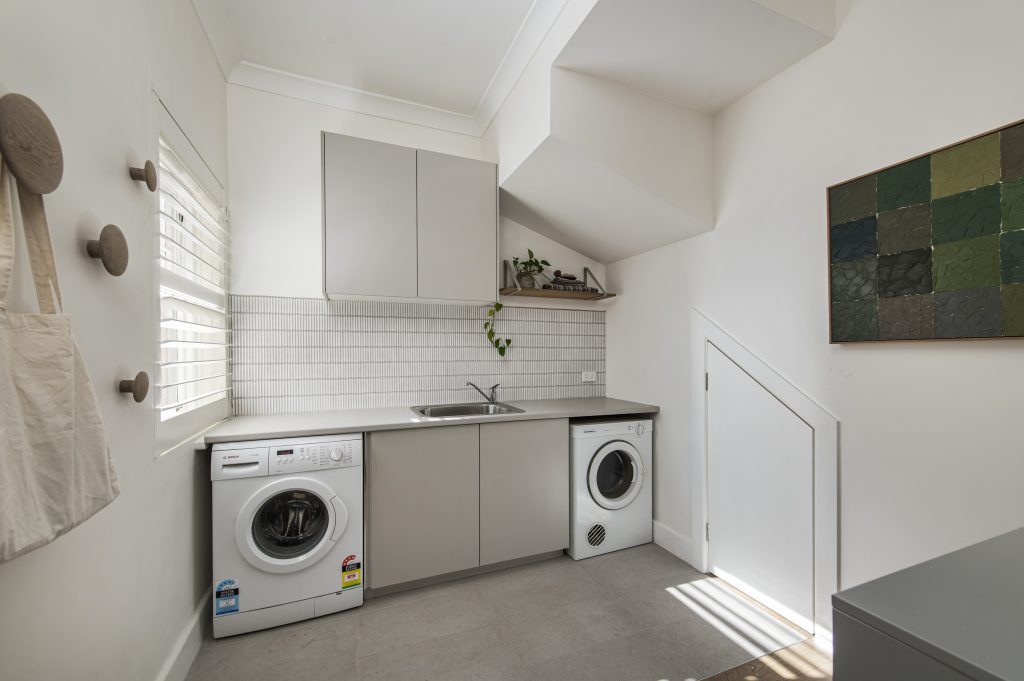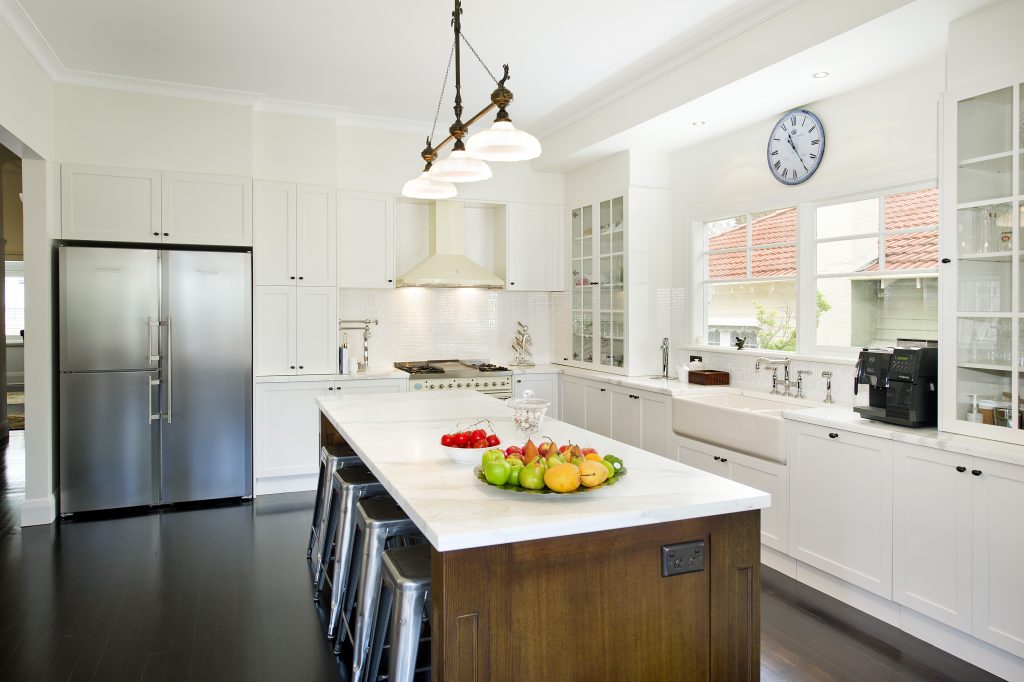 Why should I choose energy-efficient home designs?
Energy efficiency is a significant factor in the cost of living, and energy-efficient homes are not only more comfortable to live with, but they also save you money on your monthly bills. The energy-saving benefits of low-energy houses also help reduce greenhouse gas emissions and protect our environment for future generations.

There are now also government regulations to be considered for all new home designs. For example, an essential requirement is to ensure that your new home meets the Australian Government's National Construction Code (NCC). This code requires all new dwellings built after April 2009 to achieve six-star ratings in both summer and winter conditions.
Creating the most out of the space available
Careful planning on the location and orientation of key spaces in your new Melbourne home can help deliver significant efficiencies. Our team will look to make the most out of existing space before adding new ones, always looking to orientate living areas and indoor-outdoor areas to the north. We will also look to minimise west, east and south-facing windows without compromising ventilation so that you can effectively enjoy free heating during the winter months.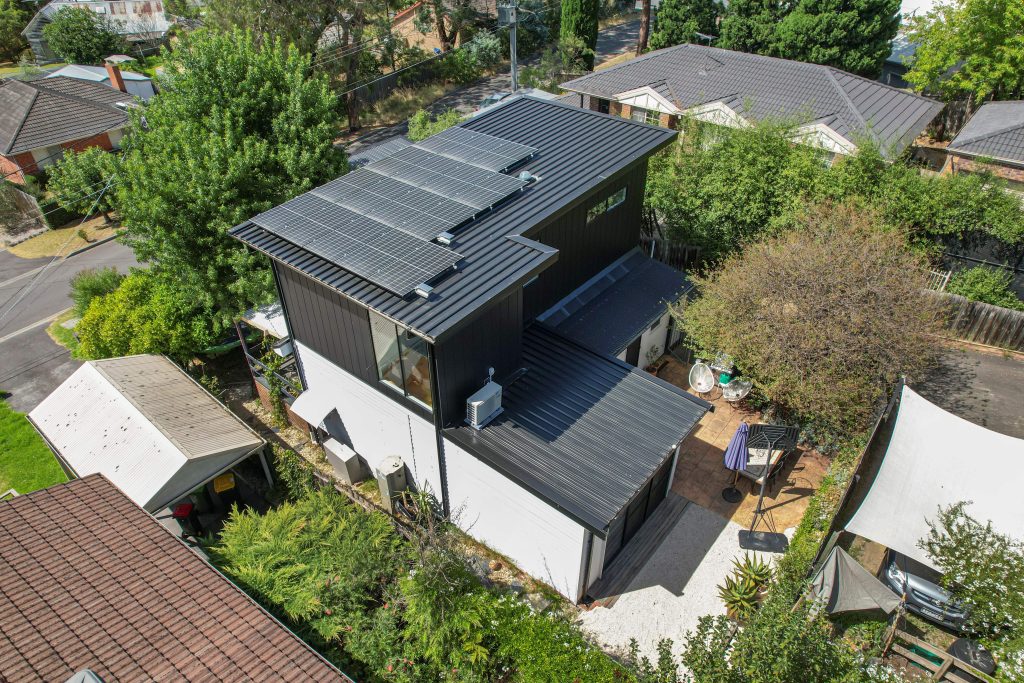 Achieving energy efficiency in your new Melbourne home doesn't have to break the bank, either. The capital team will help you make the right choices for your energy-efficient housing design so that you get the benefits without breaking the bank. We have helped hundreds of families in Melbourne discover their perfect balance between comfort and cost savings with our unique approach to energy-efficient design.
Here are some of the ways our team of green builders in Melbourne will help you design and construct a sustainable, energy-efficient home without breaking your budget:
The latest innovations in insulation
Insufficient or poorly installed insulation will result in your heating and cooling efforts escaping through your roof, walls, windows and floors. Correct ceiling insulation, as well as microporous building, wraps under tiles and foil blanket under steel roofing ensure the building envelope retains an even temperature, translating into lower heating inputs.
Correct roof designs with a sufficient size cavity are vital. To keep the outside heat away, reflective foil should be installed between the rafters when retrofitting or on top of the rafters when re-roofing.
Flat roof designs are avoided as they are susceptible to leaks and moisture infiltration. Houses with no roof cavity are the hardest to insulate or ventilate effectively, so we will not construct your energy-efficient home using a flat or pitched roof without a cavity.
We also avoid skylights unless there is no other alternative, as while they are a great source of natural light, they also provide a portal for rapid heat gain and loss at the wrong times. For homeowners that specifically want skylights, we use the double glazed opening type to minimise the heat loss and gain.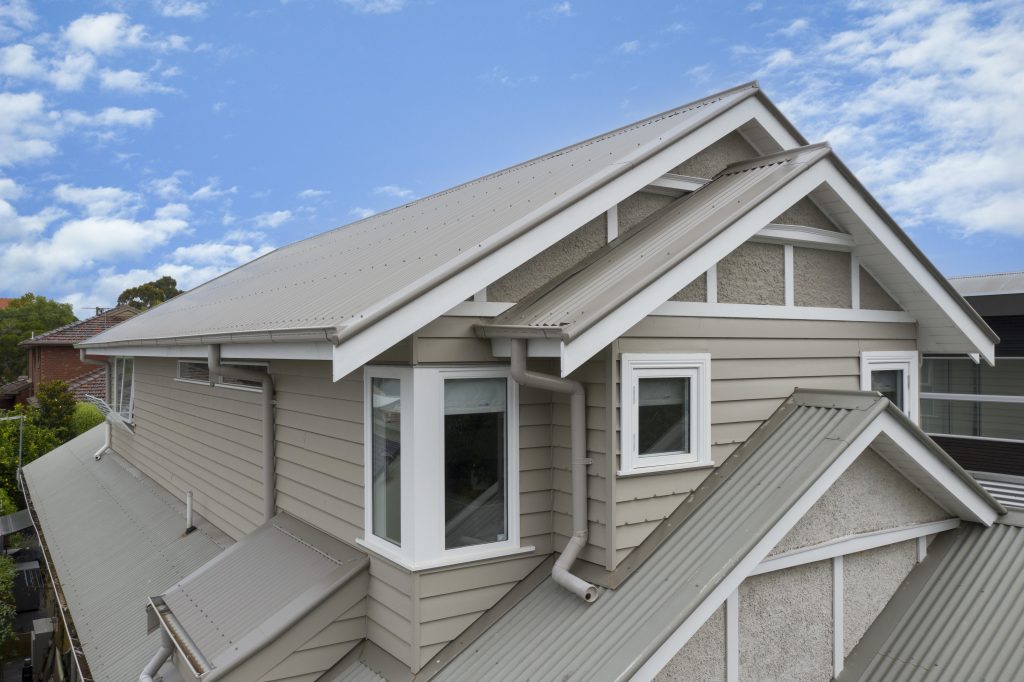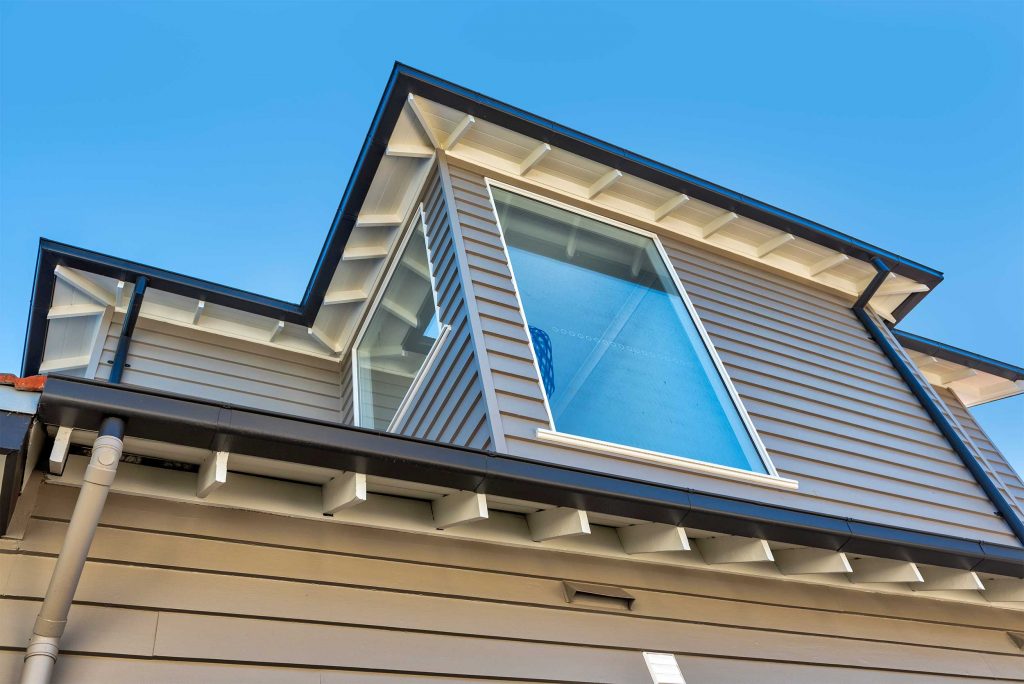 All Capital home extensions are supplied with double glazed windows. Double glazed and well-sealed windows and doors have only recently started to become the choice of homeowners and builders, in Melbourne, largely due to the introduction of 6-star energy ratings in 2011. If a home does not have double glazing it can still perform close to or better than a double glazed home. Curtains and awnings will also greatly improve the performance of double-glazed units. 
Building an extension or renovating is one of the biggest purchases in our lifetime. Therefore, it is essential that before going ahead with a project you can trust the building company that you choose.
Capital Building has an impressive list of credentials which means that should you choose it, you will be using a trusted, experienced, honest and safe building operator.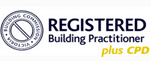 Registered Building Practitioner
Peter Harnischmacher and Travis Vinton, are 'Registered Building Practitioners' with the Victorian Building Authority.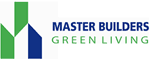 Victoria Building Authority
You can check Capital Building's registration credentials by contacting the Victorian Building Authority. (Tip: search for 'harnischmacher' or 'vinton' under the Practitioner Name field)

Public Liability Insurance
Capital Building has Public Liability Insurance up to $5 million. For information about Public Liability Insurance see: Public Liability Insurance

Contract Works Insurance
Capital Building has Contract Works Insurance. For information about Contract Works Insurance see: CoverForce
Heating and cooling solutions
Did you know that heating and cooling can make up to half of your electricity bill? So, it is a vital area to focus on and Capital Building employs a range of strategies to reduce your heating and cooling expenses.
Blinds and shutters are a stylish way to avoid heat gain, and loss as up to 30 per cent of your heating and cooling can escape through your windows. Shading over your windows will also protect them from direct sun in the summer months that can rapidly heat your home. Capital also use double glazing on new works in tandem with blinds and other window coverings, usually selected and supplied by the owner.
There are several smart innovations that we can include, from old-school methods like reversible ceiling fans to automation like mechanical ventilation systems, including self-closing ducts and heat recovery systems.
Renewable energy generating electricity
Solar panels and Energy efficient lighting are the best way to reduce electricity expenses. With government rebates and cheaper systems, the payback for solar installations is now around 2 years.
Solar panels can also help reduce heat build up of the roof as they also provide shade.
Hot water, heating and cooking
It is vital to use all electric appliances to take full advantage of your solar system investment.
Electric ovens and hot plates. Reverse cycle air conditioning and heat pump hot water systems. Whilst some of these may cost a little more, after government rebates, they are better value than gas or conventional electric element type, in the long run.
Efficient lighting is also essential, and low watt LED options hare provided on all builds.
Recycling of building materials
Any building materials that can be recycled will be recycled. For example, for brick houses, try to recycle existing roof tiles, clay bricks and large timber beams. At the same time, Capital Building generally recommends recycled bricks and roof tiles to best match the existing materials. Most building waste is also recycled.
Capital Building will also install rainwater tanks to supply toilets, laundry and garden water. Filters and mains re-direction pumps can be useful/cost-effective alternative in areas with no stormwater. Other solutions also available depending on individual circumstances.
Solar power has become increasingly good value for money, particularly for larger consumers of electricity such as businesses and large families. It has also curbed power companies ability to increase their prices too much. Every time they do they make solar more accessible. Solar panels have the added benefit of shading the roof.
Capital Buildings design process always considers and prefers:
Use locally produced materials as much as possible.
Use materials that require less energy to produce.
Use sustainable materials, i.e., plantation timber versus rainforest timbers.
Use thermally efficient materials.
Capitals project waste is recycled, and only about 30 per cent goes into landfill.
Contact our team to get started on your energy-efficient housing design
If saving on bills through sustainable house design and living in a wonderfully comfortable dwelling is something you want to be a part of, call our team at Capital Building. We are committed to providing Melbourne property owners with an outstanding level of service and communication.
We will be happy to book you in for a free consultation or assist with your enquiries. So give us a call on (03) 9857 9200 or send us a message from our contact page, and we will get back to you ASAP.
Mohammad A. ★★★★★ Fantastic, superb, and excellent. These are a few words to explain how Capital Building completed our extension in just under seven months' time. We engaged Capital Building to our much-loved home and were nervous with such a major change happening while we are living in the property. But Travis and his team came out professionally and with a 'Can do' attitude to complete and deliver the best that we had expected from Capital. Travis and his team are customer specialised, skilled, and experienced which are highly important to handover a house that we all love. Travis took good care of our requirements and at times visited our site to ensure everything was on track based on our needs. Thanks Travis, we appreciate your assistance throughout. We also like to thank Dean, Tiffanie, Janine, Jay, Tom and the rest of the Capital team members and would definitely recommend Capital who are honest, dedicated and deliver the best to the building industry based on their promises. All the best Capital and keep up the good work!- Mohammad & SanjiResponse from the ownerThank you very much for your kind words, Mohammad, it was a pleasure to work with you and make your dream a reality. Cheers, CBC Team. Garry M. ★★★★★ We highly recommend Capital Building Contractors, without any hesitationWe signed a contract in March 2022 for a 71sqm second story extension which was finished and handed over in November.And it looks fabulous.Not only were Capital the easiest to deal with through the quote stage, but they gave us the best price.Capital honoured the spirit of the fixed price agreement, doing numerous extra things that were not part of the contracted spec but required to deliver our vision.The tradies on site were skilled, polite and worked with consideration that we were living in this construction site.Our take: they are a competitively priced, customer focussed, expert, high quality and dependable house extension builder that is a delight to do business with.Garry and Jennifer McCarten, DoncasterResponse from the ownerThank you for your wonderful feedback, Garry and Jennifer. It was our pleasure to deliver your project and are so happy we could realise your dream. Cheers, CBC Team. Janice W. ★★★★★ Highly recommend Capital Building Contractors.We have just moved back into our newly renovated home (7 months build) and are extremely happy with the results.We commend Travis, Tom, Dean and team for delivering our house to budget and timeframes given the challenges experienced by the building industry with COVID-19 restrictions and supply chain issues. This company is well run, competitively priced, has excellent customer service and MOST IMPORTANTLY care about doing a good quality job. The team are experienced, hard working and have been a pleasure to deal with - from the designer (Dean), builders (Travis, Tom and team) to the support staff (Tiffanie, Janine and team).During the initial consultation/design, Dean worked patently with us in the middle of COVID lockdowns across many iterations of the design, providing valuable guidance on design decisions and budgetary impacts. Dean successfully translated our vision and even visited towards the end providing suggestions when I asked about lighting, furnishing and paint colouring !!During construction we had regular communication with fortnightly on site meetings discussing status, activities over the next few weeks and any issues requiring decisions.Travis, Tom and team are true professionals and focused on doing a quality job correctly. No shortcuts were taken - eg. when old floorboards were ripped up they rectified the flooring support which was not to current standards. Challenges such as fitting the large internal glass door and floating fireplace ledge were resolved with "out of the box" thinking and ongoing consultation with us. On completion, the surroundings of the house were also made good, with the side gate rebuilt and top soil added to the backyard - this was over and above our expectations.Capital Building Contractors were recommended to us through word and month. We are extremely grateful that we went with this company and would absolutely recommend them.Thank you Travis and team! .Response from the ownerThank you so much for your wonderful words, Janice. It was such a pleasure to work with you and achieve such a great outcome together. All the best.