Let there be light!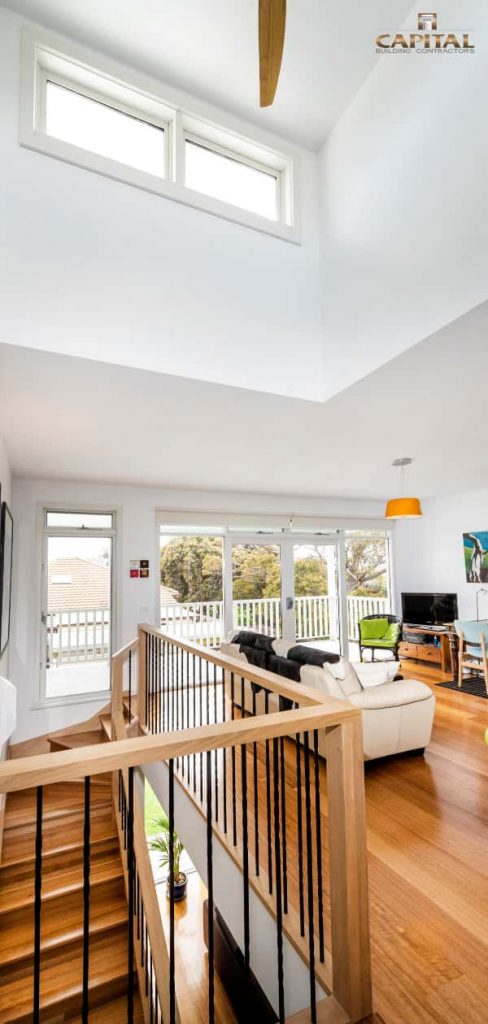 (by Designer Builder, Peter Harnischmacher of Capital Building)
Need to brighten a dark room or shadowy area of the house? Many people will think you can simply chuck in a skylight and be done with it. However, brightening your home isn't always as simple as that?
At Capital Building, we are the experts when it comes to skylight installation in Melbourne, and we have seen it all. We are here to tell you that there are many more factors you need to consider in order to have a successful installation that will solve all of your design and lighting problems.
We have a full range of stylish skylight designs that can enhance your home for total comfort – with a wide variety of choices.
Here are a few things to consider when contemplating the changes you wish to make to your home.
Sometimes skylight installations can cause more problems than they solve.
1.Sometimes skylight installations can cause more problems than they solve.
Some options offer double-glazed alternatives. However, they're only 30% as good at insulating your home compared to walls that have been correctly insulated – and they're even less efficient in ceilings.
A well-sealed roof cavity is the number one method for insulation and stopping heat from leaving your living spaces, so think twice before you start poking holes in it! When you enlist the services of our skylight installation experts, we'll make sure your installation keeps your house fully insulated – so that it stays toasty and cosy through the winter, and cool through the warmer months, for years to come.
2.They can be expensive to purchase and install.
'But a roof window only costs around $1.5K to $3K', you may say? People often forget the associated costs that come with installing a roof window. The installer may charge up to $1,000, and the plasterer may charge another $1,500 to install a shaft. Ideally, you'll also need an external blind for summer and an internal blind for winter, which could be another $3,000. You may then want to add an auto opener for $1,500. Before you know it you have spent nearly $10,000.
*Note prices are estimates and will vary with size and job type.
We have a range of affordable options that won't break the bank, including our range of solar tubes. More on that below.
3.They can be a common source of leaks.
Capital installations make sure they are professionally installed and guaranteed. At Capital Building, our team of professional specialists is fully licensed and trained to carry out quality installations that will stand the test of time. With our team, you can have full confidence and peace of mind in knowing we'll get the job done – first time, every time.
What are some of the alternatives for roof windows?
High windows
Need to let light into a room but don't want to sacrifice wall space? A horizontally long, narrow window placed near the ceiling leaves you plenty of wall space and ventilation. This option is thermally more efficient than your average installation, and it's also more cost-effective.
The Solartube
If you just want to brighten a room, without having to flick on a switch, solar tubes are highly efficient. Their flexible duct design and relatively airtight diffuser mean you can brighten the room without the thermal losses of your average roof window.
They are also available as a ventilated version, making them great for small rooms that don't have windows, like bathrooms and laundries. They aren't very expensive, either, and not too big.
Roofed windows (not to be confused with roof windows)
The ultimate skylight design is the raised roof or lantern light. (See our 'Hawthorn job')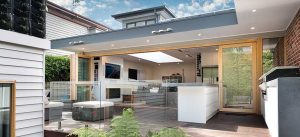 This is a design where windows pop up through the roof, but are protected by their own roof, insulation and eaves.
If correctly designed and oriented, they provide full shade in summer and reflect heat into the house in winter. When combined with automatically opening windows and a ceiling fan, they provide additional passive heating and cooling without the additional costs required to run them.
See also our "Beach shack," where the roof directs light into the middle of the house over the stairs and provides "stack effect" ventilation on demand. This is particularly effective when cool changes arrive, allowing the house to cool in about 10 to 15 minutes.
The biggest downside of this option is that it can be quite expensive. You can expect to pay around $20,000 depending on the size you want and individual circumstances – however, we can easily say the results are worth it.
The Light Well
Used mostly in terrace designs, this option provides illumination and ventilation to rooms on boundary walls, and often to a number of levels.
Glass Floors
Glass floors only get a brief mention here – and are only for those with BIG budgets. They do work, however – and certainly add a stylish, modern flair to your home that certainly makes a statement. You just need to be mindful of the potential for unwanted exposure, if people can see through the glass with certain vantage points.
Roof windows aren't all bad news, though. If they're of good quality – using materials such as Velux – and they're installed and placed correctly to reduce thermal loss, then they can look stunning, particularly on a clear starry night.
Get in touch with our expert team today
If you are considering the addition of a skylight design to your next extension, make sure you contact an experienced designer-builder who understands thermal efficiency and all the solutions for a particular situation.
Call Capital Building now for a no-obligation new home/extension design consultation. We're here to answer all your questions and come up with a plan to help bring your vision to life for your new dream home. Get in touch with our expert team to discuss options today.